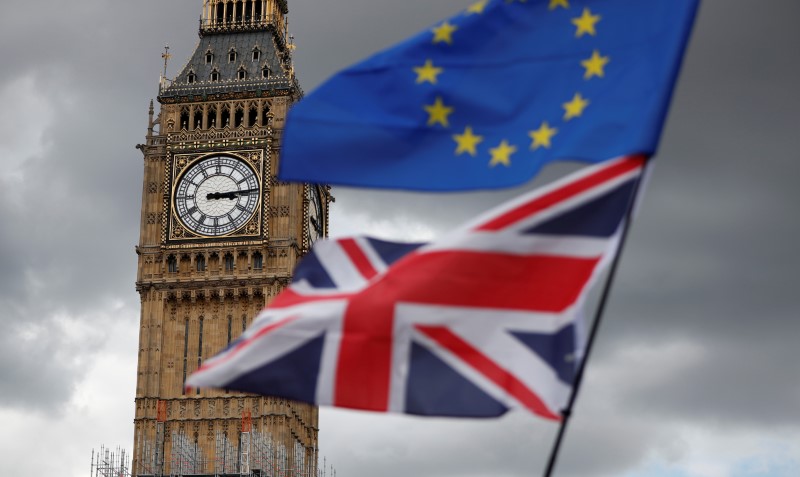 © Reuters. FILE PHOTO: The Union Flag and a European Union flag fly near the Elizabeth Tower, housing the Big Ben bell, during the anti-Brexit 'People's March for Europe', in Parliament Square in central London
BERLIN (Reuters) – The European Union and Britain will not be able to reach a comprehensive deal on their future economic relations by the March 29, 2019, exit deadline, Germany's largest industry group BDI warned on Friday, adding that a hard Brexit was very likely.
The two sides will need many years to complete a comprehensive deal on trade and investments, BDI Managing Director Joachim Lang told Reuters.
sponsoredArticle = 'div-gpt-ad-1466339494851-0';